Get to Know Host, Bryan Elliott
I'm an actively employed writer, director, producer, journalist—and entrepreneur. Prior to all that, I was part of the brand marketing and strategy team at Universal Pictures Home Entertainment. I helped to build audiences and engagement for some of the biggest movies at the time.
I produced original video content (added value stuff like bonus material for movies on DVD), managed brand partnerships and movie titles with advertising campaign budgets of over $30M.
I have been there and done that in business…From management and office politics, hiring and firing and client relationships--to biz dev, multi-million dollar ad spends and P&L; responsibility.
If you look closely, I believe I bring a very special talent and point of view compared to those who are currently considered the best in the business. Behind the Brand is not a show with the spotlight on me, it's all about our featured guests and their stories.
That said, I do have my moments…
Like the episode I gained a new-found respect for cowboys. I walked a mile in the shoes (boots) of a professional bull rider and tried to stay on a 2,000 lb beast that was hell-bent on bucking me off and trampling my guts out.
(Yes, that is me below).
I speak the same language as the people I feature on my show who are client-side, agencies and entrepreneurs because I've been each one of them at some point in my career.
I know "the struggle is real" because I'm currently in the trenches with my audience running my own production company business. As an entrepreneur I've become (more) comfortable with being uncomfortable. That is, I'm not afraid of taking risks as long as they are worth the reward.
I have the mentality and work ethic of a start up in hustle-mode because it's in my DNA and because I don't come from wealth or privilege. I am a self-taught, self-made work-in-progress. Nothing worthwhile ever seems to come easy to me so my only option is putting in the hard work and earning success.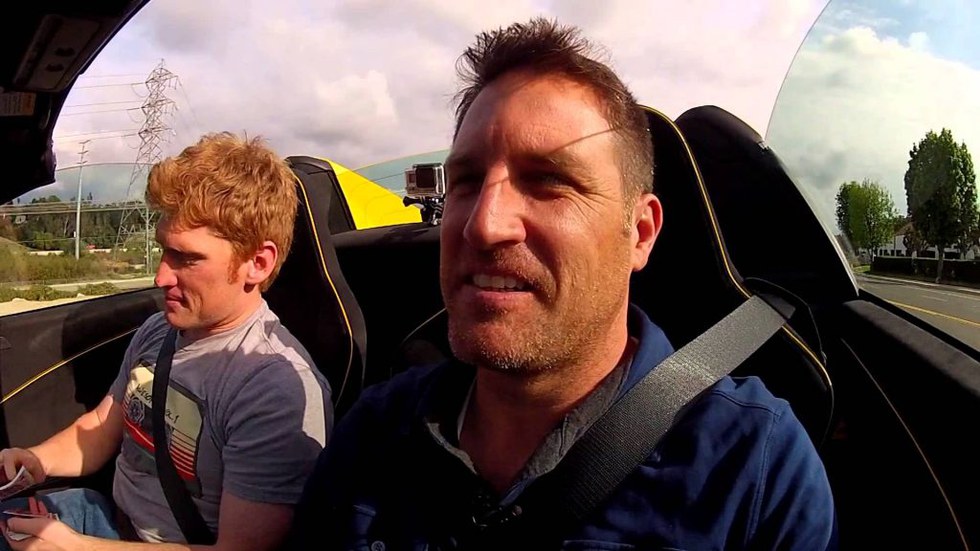 Producing this show offers me amazing benefits. If we are truly the sum total of the people we spend time with, plus the experiences we have—Then I'm very blessed to spend a few hours each show with some of the smartest, successful and dynamic people on the planet.
Their stories inspire me to want to become better at what I do. My guests tend to motivate me and I feel myself improving a little each day. What's the ROI of being friends with Daymond John or Sir Ken Robinson? It's hard to calculate but these friendships and this show has changed my life.